Can you really see the wounds in your mind? Or can you understand exactly what an individual is going through within? These are two of those questions that should intrigue an educated individual to think that how mental health is equally important alongside physical well being. There is no denial to the fact that that mental wellness is often neglected. Also visiting a therapist is considered to be a taboo. Much has been propagated about workshops on the need for psychological counselling. Many have paid heed to it but most have turned a deaf ear. What is the result of it? It is that there are so many suffering and suffocating within without knowing what to do.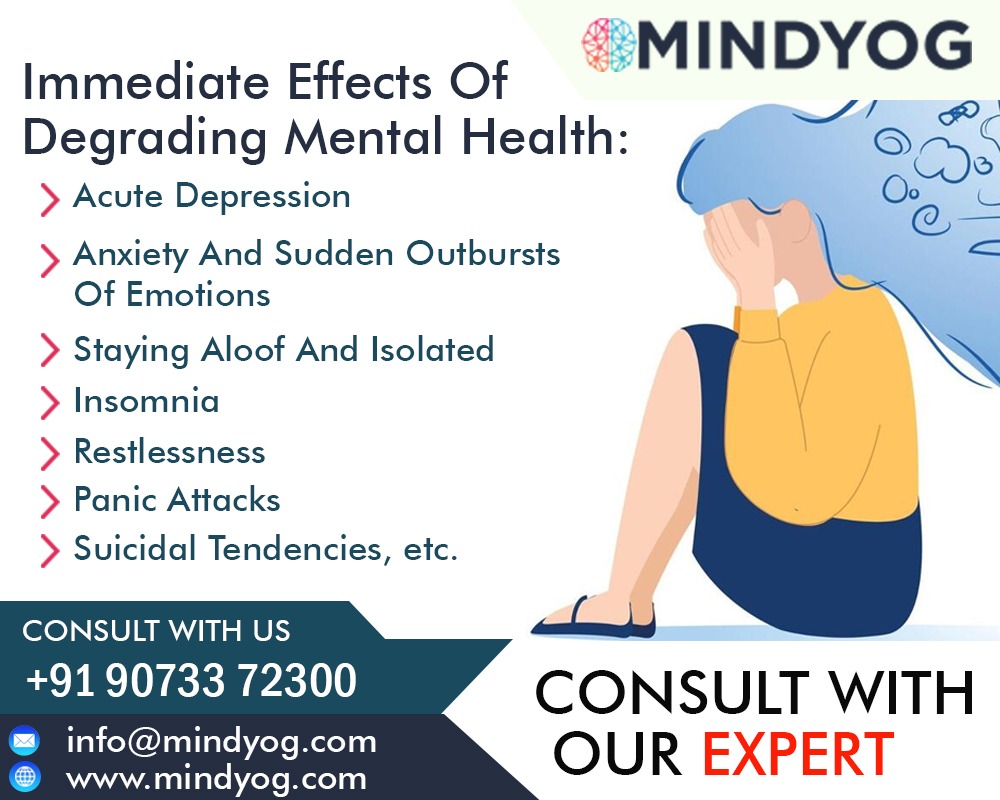 Immediate effects of a degrading mental health
Patients with mental conditions need immediate support from a professional therapist or a psychological counsellor. The physical manifestations of a bad mental state can be any one or all of these
Acute depression
Anxiety and sudden outbursts of emotions
Staying aloof and isolated
Insomnia
Restlessness
Panic attacks
Suicidal tendencies, etc.
You may like: Need for Psychological Counselling in Corporate Offices
The need for psychoanalysis for all
The word and need for psychological support sessions must spread far and wide. It has become the need of the hour since most individuals are failing to cope with the tedious work pressure at both the personal and professional levels. Unless one is treated from within or unless the root of the problem is cured, it becomes very difficult for the person to come to terms with the existing problem. The result of this will only be a mental breakdown, leading to severe psychological issues. Thus the need for psychoanalysis should not only be restricted to the adults. The help must be extended to people of every age, irrespective of gender, caste, colour and creed.
The importance of creating an awareness of mental health
Schools, colleges, offices and even families should encourage the spreading of the awareness of good mental health. It is equally important to grow or nurture a good psychology. The importance of a sane mental condition must not be denied and one can avail of the best psychological counselling in Kolkata. The vitality is perhaps more as compared to building strong physical health. Both are interdependent as a good mind can only lead to good physical health. Therefore, the well being of the mind should be dealt with a lot of importance in the present times.
You may like: Seek Professional Psychological Counselling Well In Time
Get involved and encourage the ones in need of assistance
The easiest thing that you can do for the rest is to lend them a helping hand and moral support. Most people will simply cow down in the situation feeling shy. However, such thoughts should be overruled and the individual's problem should be brought to focus. You should let him or her understand that one cannot lead a normal life with a disturbed mental situation.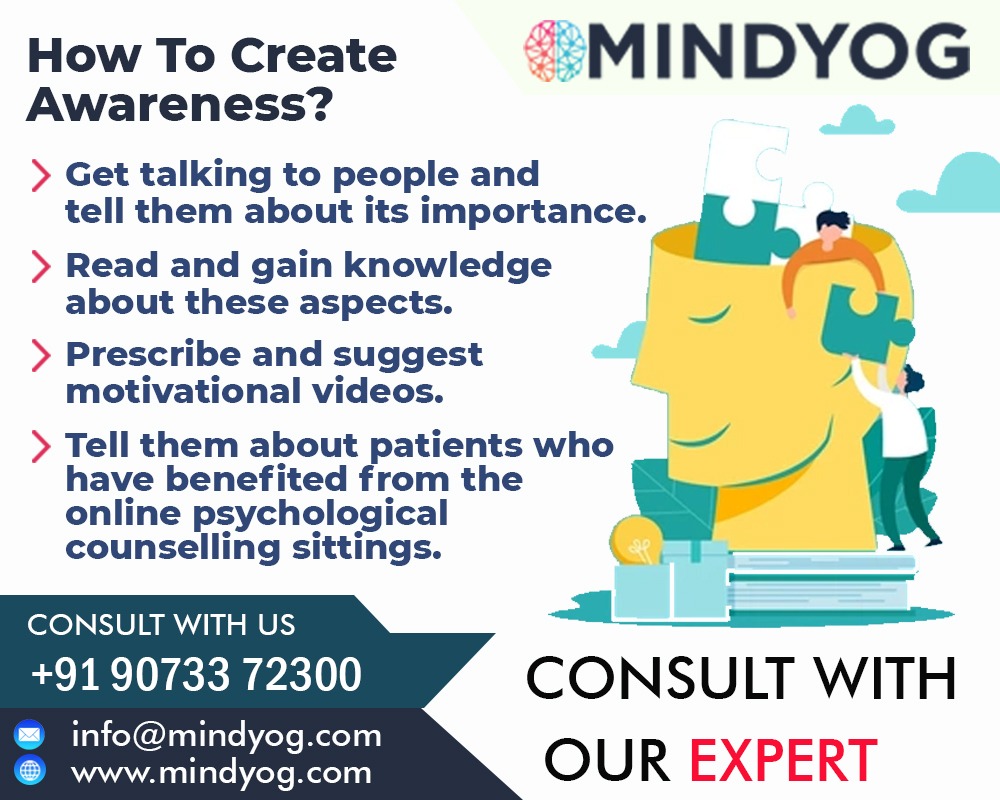 How to create awareness?
The following ways can help you to create an awareness of well being:
Get talking to people and tell them about its importance.
Read and gain knowledge about these aspects.
Prescribe and suggest motivational videos.
Tell them about patients who have benefited from the online psychological counselling sittings.
Tips for staying well and happy
There are several ways in which you can harbour a good and healthy mind.
Tip 1: Take a trip or a holiday alone, with family or friends. A little change of place is sure to help you with your well being.
Tip 2: Start writing and expressing all your feelings in a diary. This simple tip has proven to be a fruitful way of dealing with a lot of emotional issues.
Tip 3: Taking up or nurturing a hobby will also be of great help. As you do this, your mind will keep deviated from all your problems. Plus spending time in your hobby gives you time to think about what is good for you. It is also a great way to channelise your positivity and grow as an individual.
Tip 4: You must welcome new opportunities and not restrict yourself from learning or doing something new.
Tip 5: Visit the best psychologist in Kolkata and get a session for yourself. Simply get talking to the counsellor. This will bring you face-to-face with a lot of related issues that are causing trouble without your knowledge.
MindYog
Address: Signet Tower, 9th Floor, DN-2, DN Block, Sector V, Bidhannagar, Kolkata, West Bengal 700091
Phone: – 9051472400