Psychological Counselling has been doing the rounds for a long time. With the advent of researches and studies pertaining to human psychology, many mental health concerns have come to view. To deal with such concerns, established psychologists are trying their heart, mind and soul to provide the best remedies to the patients. This why psychological therapy is such an important branch of studies in today's world and it will continue to be so.
Proceeding further, with the topic of the blog, we will tell you what are the prospects of psychological counselling and what position does it hold in the near future and beyond. The content of this particular read is important for students, aspirants and professionals related to this field. Moreover, the patients will also benefit from this read as they will know what to expect from this branch of studies and therapy.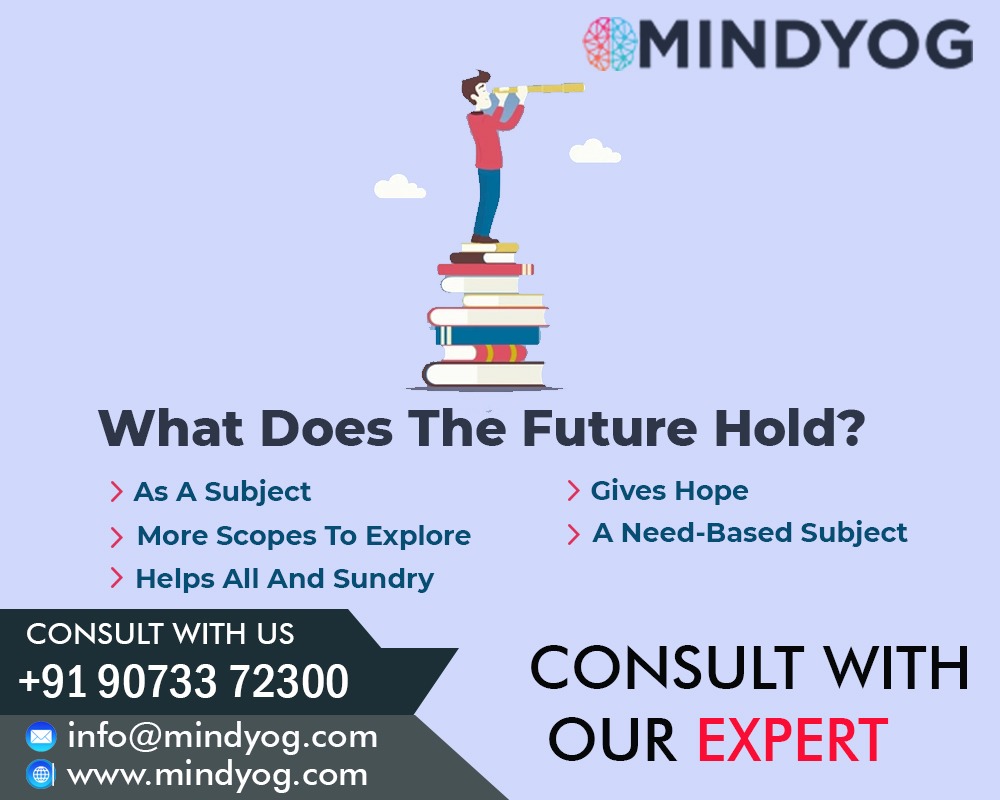 What does the future hold?
Starting from the leading psychologist in Kolkata to anywhere else in the world, would state that the future of psychological counselling is immense.
As a subject: It is a great field for students of psychology to pursue their higher studies in. The degrees range from bachelors to right up to the post-doctoral one. Thus, students are assured to have a great future if they pursue this specialization. The job opportunities are also impressive since they can be associated with hospitals, NGOs, associations and organizations that deal with patients with distorted psychology. Besides that, they can even start with their own practice chamber.
More scopes to explore: Psychological counselling also helps psychologists to explore the subject further by going to its depths and contributing to it with their theses and papers. The more development this field of studies does, the better prospects will it have.
Helps all and sundry: The best psychological counselling in Kolkata is held under the supervision of a learned and well experienced psychological counsellor like in any other city. The sessions are healing the mental health conditions of patients who are suffering from trauma, anxiety, stress, depression, mental disorders, etc. Psychological counselling lends a helping hand to all of them and promises to do so even in the upcoming years.
Gives hope: With psychological counselling, there are hopes of better chances of therapies and methods of providing psychological counselling to the ones who are in dire need of it. These have the power to reduce the intensity and extent of the mental harm in the long run.
A need-based subject: The best part is that with the following years psychological counselling is bound to become a necessity in everyone's lives. (About which we will discuss in the next section over here.)
Thus, the present and the future progress in psychological evaluations and assessments are going to open doors towards a better understanding of the human psychology. The world is about to stand fruitful chances to be a much happier place in the years to come.
Why should you get psychological counselling in the future?
Getting psychological help and seeing a psychologist is still considered to be a 'lowly' thing among many. We all need to overcome this thought and look at the numerous advantages that every individual can gain from it.
It creates a psychological balance in an individual.
The internal conflicts are identified, recognised and diagnosed.
Once the patient confronts his/her fears, he/she stands better chances to deal with the issues.
The patients learn to channelise their emotional issues during a session of the best psychological therapy in Kolkata. It makes sure that they know what they are going through and also learn about ways to resolve the problem.
A psychological counsellor makes the patient feel comfortable enough to confide in him/her the deepest secrets that would not be possible for the person to reveal. This puts the patient in a position to trust the counsellor which in turn makes the counselling sessions more productive.
At times, an individual does or might feel extremely pent up and frustrated due to several professional or personal factors and visiting a counsellor eases the person.
Several individuals do not find a reliable confidant to speak to. The sessions in psychological counselling and therapy in Kolkata give such people the golden opportunity to converse without being judged.
Moreover, these therapeutic sessions work like magic once the patient takes it all out from his/her mind.
Their chances of suffering from low self-esteem, as well as diminishing self-confidence, get reduced as they learn to accept themselves for who they are.
Counselling sessions have also helped several individuals to move on from toxic relationships and traumatic past.
Children nowadays are also advised to go for these sessions in order to overcome defeats, deal with parental pressure, peer pressure, exam fears and many other issues related to their years of growth.
Having a clear thought process without any negativity or impacted psychology, everyone can try to live a much better life. For this, having a well-sorted mind is extremely mandatory.
Insecurity leads to crimes and suicides. This is detrimental for any society and at every span of time. A disturbed mind leads to insecurity and in return, insecurity forces people to do many unwanted actions. Therefore, to keep our society free from crimes and suicidal deaths, psychotherapy is needed for those who are on the verge of an emotional breakdown or the ones who are already into it.
Before we conclude, we would suggest you take at least one psychological counselling online session and see the amazing results all by yourself. Since no medicine is prescribed apart from severe cases, you can always try to pour your heart out to someone trustworthy. So, relax and welcome a life full of glee as psychological assessments, diagnoses and researches move forward into the future to provide every individual with a better mind and soul.
Get expert advice in psychological counselling from the best psychologist in Kolkata at MindYog. All your personal information and the session details are kept under strict vigilance so that you never run the risk of getting exposed before others. We respect your identity and concern, so this makes us extra too careful while dealing with you. Thus, contact us at your earliest to get rid of your psychological problems and live your life to the fullest.
MindYog
Address: Signet Tower, 9th Floor, DN-2, DN Block, Sector V, Bidhannagar, Kolkata, West Bengal 700091
Phone: 090733 72300