Infertility is often a silent struggle. Couples who are struggling to conceive reported feelings of depression, anxiety and loss of control. Infertility is when a woman is unable to get pregnant despite of having sex without any protection for a year or longer than that. The foremost symptom of fertility is not getting pregnant. In some cases, a woman with infertility may have absent or irregular menstrual cycle. Sometimes, a man with infertility shows symptoms of hormonal problems such as changes in hair growth or sexual functions. One of the most difficult aspect of infertility is experiencing the emotional toll related to medical treatment and the uncertainty about it's outcome. Infertility could be the most stressful life event that a couple experience together. Dealing with the anger, guilt and shame regarding the inability to conceive a child over a long period of time which can also instigate a significant feeling of loss. Infertility and emotional stress can disturb every aspect of an individual's life – marriage, health, mental health, socio and occupational relationship which can also lead to labelling that will reduce the quality of life, reduce intimacy, fear of divorce or separation. It is utmost important to learn how to take care of yourself, your peace and get the support that is required to manage your emotions so that your outlook towards life remain peaceful and positive. With all these challenges, there are number of times when couples needed support of their family and friends, but they all tend to be the least understanding of these challenges. Couples may benefit from seeking support from mental health counselling online. As the process of outcome is slow, gradual and uncertain it can impact the psychological well being so it's important to know that you are not alone. Benefit from psychological counselling. Although it's well known that the incidents of depression and anxiety are more in those experiencing infertility, many are not being informed about mental health professionals during clinical appointments. If you experience any of the symptoms listed below over a long period of time you may get benefit from mental health expert.
• Low mood
• Loss of interest in pleasurable activities
• Strained personal and occupational relationship
• Difficulty with concentration
• Disturbed sleeping pattern
• Decision making difficulties
• Change in appetite or weight (increase or decrease)
• Self harm thoughts
• Social isolation
• Pessimistic views about future
• Persistent feeling of anger or irritation
• Thoughts of worthlessness
• Preoccupied with the thoughts of infertility
• Symptoms of anxiety – breathlessness, palpitation, tremors Discussion with mental health expert on exploration of other options which can help in decision making-
• Alternative treatment possibilities
• Exploring other family building options Psychological intervention Mental health professional can help with the couples who are experiencing psychological issues. Some interventions designed to eradicate the symptoms of stress, anxiety and depression in infertile couples. Research studies suggest that relaxation exercise, cognitive-behavioral therapy and support groups can help in decreasing stress and mood symptoms. In one such study by Domaretal, applied 10 week group behavioral treatment program which showed result as significantly reducing anxiety, depression and anger (Domar 1992). If the symptoms get severe then pharmacotherapy remains an important option of the treatment for the couple. Many women tend to avoid pharmacological treatment with the fear of that medication could disturb their fertility or the outcome of their treatment. However, there are no such studies which suggest that pharmacological treatment negatively affect fertility. Furthermore, one can also approach for psychiatric counselling online just to be certain about the pharmacological treatment to be safely used during pregnancy.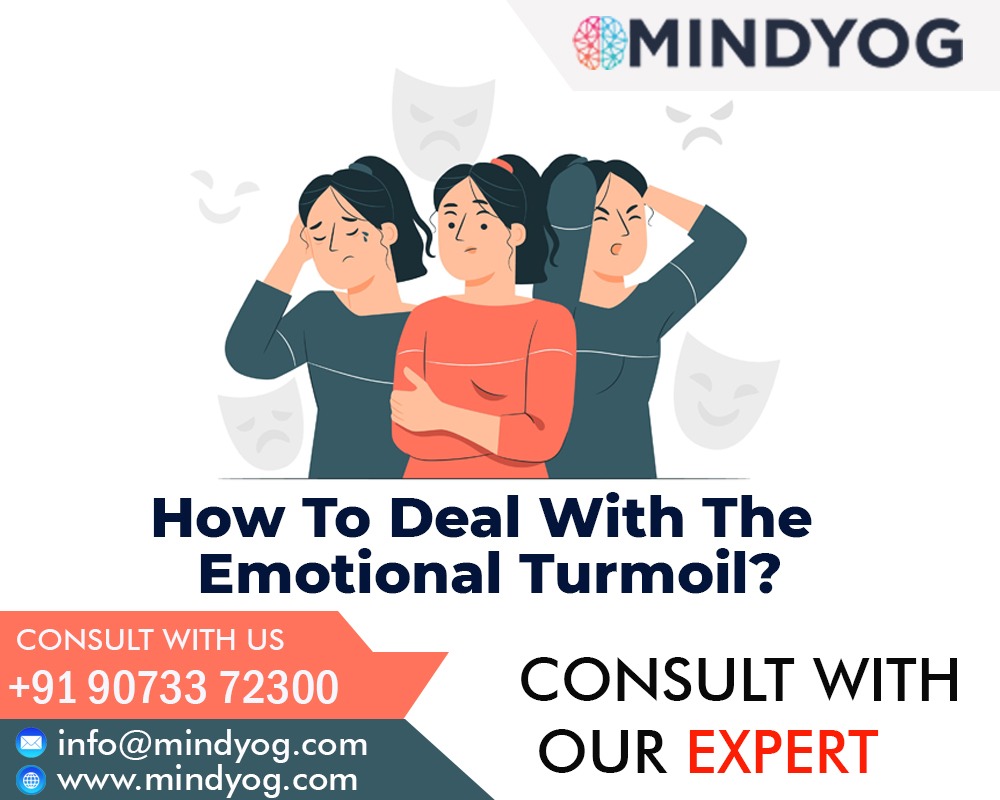 How to deal with the emotional turmoil?
1. Practice self care – This means taking care of your body and mind if you want to work efficiently. With the peaceful mind and healthy body, you will think and feel better too. Get enough sleep, get yourself a me time, good appetite, relaxation exercise and spend some quality time with your loved ones to feel cherished.
2. Guide yourself – Place some cue cards for yourself and write on them what you think and what you say to yourself as it is giving yourself a pep – talk. If others ask you to remain calm or face your fears strongly, it usually has little or no effect. But if you guide yourself that you are stronger then this situation, your mood will usually lift.
3. Focus on your work – Work can be a distraction from the persistent negative thoughts about the future or the uncertainty you may be feeling from the infertility treatment. Keeping yourself busy and involved with the projects can distract you from the negative thoughts and help in boosting your self esteem and confidence.
4. Emotional self care – An individual should have healthy coping skills to deal with the uncomfortable emotions like anxiety, anger, irritation and sadness. Whether you talk to your partner, family members or your close friends about your experiences, it will help you in processing your emotions. Emotional self care may include considering and communicating your feelings on a regular basis.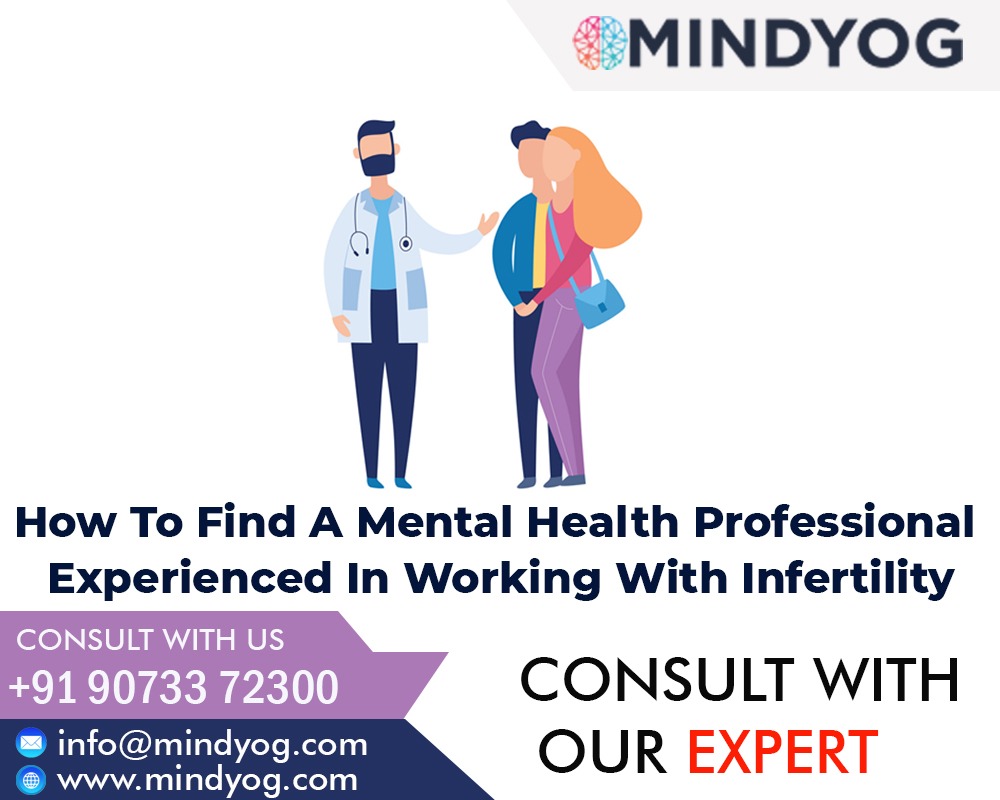 How to find a mental health professional experienced in working with infertility – The Rehabilitation Council of India (RCI) recommends the mental healthcare professional should have – • A postgraduate degree in mental health profession
• Clinical training which is expertise in psychological aspects of infertility
• A license to practice and/or state registration You may not control the physical effects of fertility treatment, but you may take control over the psychological effects which are giving you distress. So take idea of mental illness counselling online seriously.
Mindyog
Address: Signet Tower, 9th Floor, DN-2, DN Block, Sector V, Bidhannagar, Kolkata, West Bengal 700091
Phone: 090733 72300