While the novel Corona virus has spared no aspect of human life globally, it has particularly taken toll on the global economy. As the economic growth rate is slowing down, many companies have resorted to drastic measures of salary cuts, job termination and frozen hiring process. This job loss is causing anxiety and people are finding it difficult to overcome the stress that tags along with it.
Here are some suggestions which can help reduce the burden due to job loss and be dealt with more effectively.
The Financial Aspect
Create a budget – It can help get a better sense and grasp of your current financial situation. Start with making a list of your savings and other sources of income (if any). A reduction in income causes obvious stress and makes spending difficult. This stress due to the financial stress strains mental health. Delineate and differentiate essential expenditures from non-essential expenditures. Apply for credit cards and personal loans only if absolutely necessary.
Manage your payments – Make use of Government relief plans like moratoriums offered by Reserve Bank of India and defer payments of Term Loans and Credit Card bills as outlined in RBI norms and guidelines.
The Professional Aspect
Improve your skills and update your resume – Find this time to understand the skills and abilities you can build on and improve your resume. A wide variety of online courses are available on various websites, including a few top Ivy Leagues institutes, some of them are even free of cost. Update your resume with these skills that can improve your chances of getting hired. While it may be specific to your field of work, you may also opt to improve the 21st century soft skills of communication. You may also utilise this time to further your education by taking online classes for the same. You may also find it beneficial to be aware of, and prepare yourselves with skills that maybe in demand once the lockdown opens.
Be flexible and open to variety of job roles – Apply to all kinds of jobs you think you can actively engage yourself in. While the jobs available at the moment may be far along the way from your regular job description, try to keep an open mind and be ready to adapt and adjust to new and varied jobs. Remember, these are difficult times and it may not be right to be fussy and choosy. Moreover, it is likely that a difference in job style and role may also break the monotony and lead to a positive outcome.
Maintain social interaction – Be active in social interaction with friends and families as well as applications like LinkedIn which can improve networks, and you never know where a new venture or new opportunity exists.
Stay in contact with your employer – Be smart and stay connected to your employer. Losing your job at this time of need may lead to feelings of hostility against your employer, but do not burn bridges. They may be beneficial in the future.
The Personal Aspect
Acceptance – Anxiety is a natural phenomenon. No person has been spared by the brutalities of Covid19. While the intensities of effect may vary, the virus has shaken the daily lives of all Indians. According to data from Centre for Monitoring Indian Economy (CMIE), unemployment rate almost tripled in the week ended March 29 to 23.8 %. While this is an unprecedented situation, one must come to terms with it, and gradually accept it. It is normal to feel frustrated and overwhelmed. No one had expected that one sudden day a lockdown will be declared, normal life as we know it, will come to a standstill and jobs in such big numbers will be at risk. Do not blame and shame yourself. Acknowledge the phase rather than repressing it. It is normal to feel scared and aggrieved. It is a reaction to process loss. Five stages of grief have been noted –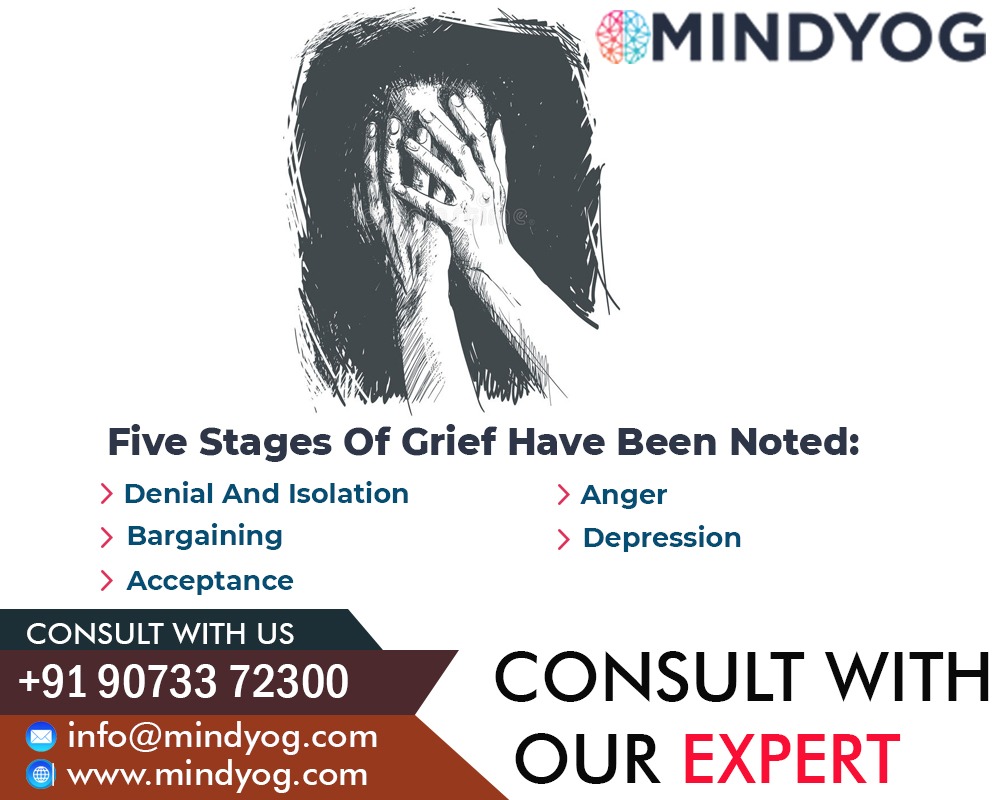 Denial and isolation;
Anger;
Bargaining;
Depression;
Acceptance.
However, people who are grieving do not necessarily go through the stages in the same order or experience all of them.
Maintain a schedule – A job loss encompasses many different types of stresses, especially financial. But, it also causes shock, because suddenly you do not know what to do all day. You begin to question your identity. You lose out on the social interaction your place of work provided. So, it is very important to structure your day, and follow the plan. Wake up on time, Shower, Eat balanced meals on time avoiding unnecessary munching, designate hours on specific tasks. When sticking to a schedule, you will give yourself a sense of purpose, and feel accomplished rather than staying in bed all day, feeling bad and sulking.
Take care of your physical health – Pay attention to genuine news and be aware of latest health advisories as declared by the Government. Maintain high standards of personal hygiene. Once you acknowledge the negative hostile feelings of anger, stress and anxiety, find constructive ways to channelise it positively. Create an exercise routine daily and do it religiously. Working out releases the happy hormones of endorphins and are likely to help you de-stress.
Take care of your mental health – Remember, a healthy mind resides in a healthy body. Share your burden with your support mechanisms, whether friends or family, and reach out to them via online applications. Video call them often and stay in touch. It helps to know others are with you. It provides a sense of calm and unity.
Do not be afraid to seek professional help – If you feel that the emotional pressure is piling up too high and you are not being able to deal with it on your own, do not hesitate to contact a professional psychological expert at the earliest.
MindYog
Address: Signet Tower, 9th Floor, DN-2, DN Block, Sector V, Bidhannagar, Kolkata, West Bengal 700091
Phone: – 9051472400