Telepractice, also known as teletherapy or telehealth, is an increasingly common service delivery method that has enabled therapists to expand their reach of services to those in need.
Telepractice has made it easier for individuals to receive convenient in-home services and reach those who may have previously been inaccessible. This may include those who live in remote areas or may have difficulty accessing reliable transportation.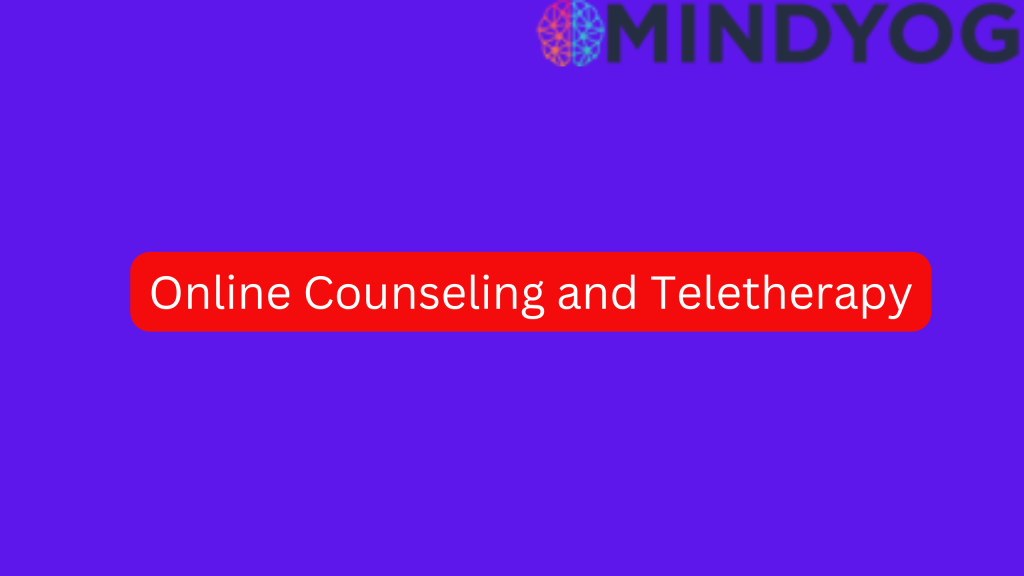 1– What is online therapy?
Online therapy is the provision of professional mental health counselling via the Internet, usually through live video chat, messaging apps, email, or over the phone. Also known as teletherapy, telemental health, e-therapy, or online counselling, the practice has grown rapidly in popularity since the start of the COVID-19 pandemic, allowing a patient to connect with a qualified therapist from the safety—and comfort—of their own home.
Traditional, in-person therapy usually takes place in a therapist's office and has long been used as an effective treatment for many different mental and emotional health problems. Talking to a professional can help you overcome obstacles, gain awareness of the root cause of your problems, manage symptoms, and heal.
2– Is online therapy effective?
While online therapy is a much newer form of therapy, current evidence suggests that for many people, it can be just as effective as in-person therapy. Talking from the security of your own home may even make it easier for you to open up about your problems. Online therapy also lets you communicate with a qualified specialist from anywhere in the world while avoiding the expense, travel time, and inconvenience of meeting in person.
You don't have to be dealing with a diagnosed mental health problem such as depression or anxiety to benefit from therapy, though. If you're going through a difficult time in your life, such as a bereavement, divorce, or unemployment, therapy can help. Even if you're facing everyday concerns like overwhelming stress, low self-esteem, or trouble sleeping, the right therapist can provide expert support and guidance and help you make positive changes.
3–Online therapy vs. in-person therapy
Online therapy can take different forms—and the benefits and drawbacks compared to in-person therapy can vary with each. Some therapists offer online therapy through their own private practices, while others use third-party websites or directories to connect with patients. Some of these services limit the contact between therapist and patient to messaging or live texting, while others also include weekly phone calls or live video chats. The latter provides the closest experience to traditional, in-person therapy—and is, therefore, most likely to offer the same rewards.
While being able to call, email, or message your therapist between live sessions can be extremely helpful, experts agree that it's most effective in addition to face-to-face interaction—either in-person or via video—rather than replacing it.
With the plethora of online counseling options, choosing the right counselor for online counseling or therapy can be increasingly difficult. Today, I will discuss the various options available for online counseling, along with the perfect guide to choosing the right online counselor for better mental health.
.) How to find the best online counseling and therapy services?
  Psychotherapy is a form of therapy used in consultation with therapists, psychologists, or other mental health professionals to address, understand and provide treatment for mental health problems. Through psychotherapy, you analyze your situation and your emotions, perceptions, thoughts, and behaviors. Psychotherapy helps you understand how to manage your life and adapt to stressful situations with positive coping skills. There are many online counselors that you can consult for psychotherapy. There are different methods of psychotherapy, each with its own method.
The type of psychotherapy that is best for you depends on your specific case. Psychotherapy is sometimes referred to as talk therapy, counselling, interpersonal psychotherapy, or general therapy. United We Care is a platform that gives you a safe place to talk about your concerns and problems that help you connect with online counselling psychologists to deal with your mental and emotional health issues.
.) Who is a psychotherapist?
A psychotherapist is a qualified practitioner who helps patients with their mental health problems. Based on their specialization, a psychotherapist may be a psychiatrist, a counsellor, or a caseworker (among many others) and may be qualified to deal with issues related to personal anxiety or family and relationship issues. Some psychotherapists move beyond individualistic perspectives and focus on integrating social influences to promote positive health and well-being.
.) What happens during psychotherapy?
  What happens during psychotherapy? What should they expect in an online psychotherapy session? There are many ways to approach psychotherapy according to your subjective experience. Most psychotherapy sessions require a few meetings, while some may last years or decades, depending on the individual case or preference. These sessions usually last 45-90 minutes per session and follow a standardized diagnosis and treatment procedure. Exercises can be based on one-to-one interactions between couples or groups. Thus, we suggest you approach therapy with an open heart to get the best results from these sessions.
.)How psychotherapists help with mental health problems
A psychotherapist provides coaching to help them use their experience and knowledge to take feedback and develop their personal strategies for treatment and recovery. This includes raising awareness by educating individuals about the problems they may face, reducing fear, enhancing coping strategies, and increasing their participation in the community. A psychotherapist empowers clients with their psychological health issues, helping them live more fulfilling lives.
Along with traditional talk therapy, psychotherapists also focus on the following types of therapy:
1. Animal-based therapies
Animal-based therapy involves connecting with pets such as dogs, horses, or other livestock to help reduce some symptoms of depression and other mental health illnesses.
2. Expressive-art psychotherapy
Expressive art psychotherapy involves painting, dance, theater, literature, and music to help heal emotions.
3. Play therapy
Play therapy helps the therapist understand a child's fears and anxieties and helps the child communicate the same to the therapist.